INDUSTRIAL SUPPLIES  &  MACHINERIES
Industrial Supplies and Machineries segment deals with various type of Industrial Supplies and Machineries catering to the industrial and construction sectors:
Personal Protection Equipment "PPE".
General hand tools
Pipe tools & pipe cutters, threading & grooving machines, measuring equipment.
Equipment for construction, like Bar bending & bar cutting machines, portable bender and cutters, as well as equipment for concrete tiles cutting, concrete coring machine, diamond cutting blades, concrete core cutters as well as Steel rebar coupling systems
Various consumables, like cutting and grinding discs, flap wheels, flap disc, carbide burrs, abrasive material etc.
Builders construction hoists, construction lifts and rack & pinion platforms.
Workshop equipments, Pneumatic breakers, electrical & pneumatic lifting, pulling & hoist equipment.
Air operated diaphragm pumps and submersible pumps.
Various types of industrial bearings.
Plumbing, Air conditioning & Refrigeration Copper pipes & fittings.
Steel rebar coupling systems
Our Partners
Industrial Tools & Machinery:
WILDEN

Wilden Pumps offers an independent, air operated pump service around the world. We have now been serving loyal customers for around 34 years strong, making us one of the oldest independent UK pump stockists going.
Air Operated Diaphragm Pumps & its spare parts with different body construction like Aluminum, Stainless Steel, Plastic & Cast Iron to suit various types of liquids & chemicals.

Being an independent distributor, this also gives us a lot more control over who we stock, and how we can help out customers.
Going on this reputation we have earn throughout the years, we have successfully secured several of the top distributorships in the Global Market, meaning we can now cover extensively every type of air operated double diaphragm pumping unit available to the market, not to mention associated spares, kits and parts. This allows us to give some great savings and benefits to our customers .
REED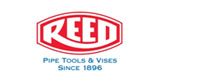 REED celebrates its 121st year of business in 2017.
Hand Pipe Tools such as Pipe Cutters for a wide range of materials sizes and its cutter wheels, various types of Wrenches such as Steel & Aluminum Pipe wrench, Chain tong, chain Wrenches, Adjustable and strap Wrenches, Valve wheel Wrenches. Heavy Duty professional range of Vices, Drophead, & Threaders sets. Also Cutting oil & Hand tools.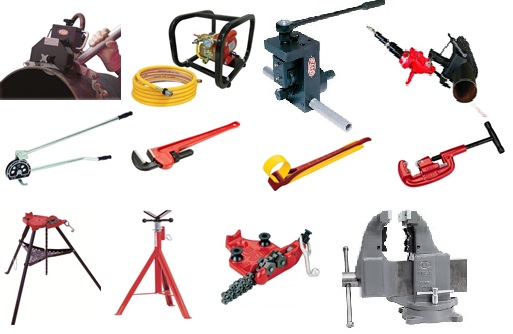 From the company's beginning, Reed associates have invented tools that continually become industry standards, including the Quick Release Tubing Cutter, various tools for plastic pipe, vises, plus Hinged Cutters and Rotary cutters for large diameter pipe.
In addition to new tools, each year Reed makes end-user driven improvements and refinements to existing tools. The "Best Ever" designation is given to a tool whose quality, benefits, or performance has been significantly improved over all previous versions.
IRWIN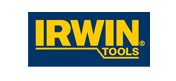 "TRUSTED BY PROFESSIONALS"
IRWIN TOOLS manufactures and distributes professional grade hand tools and power tool accessories worldwide for trade professionals who demand superior performance and durability on the job.
Various types of Vices, Bolt Cutters, Snips & Clamps, Lock Pliers, Bi-Metal Hole saws, Wood Cutting Tools, Drill Bits & Pipe Tools and a wide range of Hand Tools
IRWIN TOOLS' brand portfolio features user-preferred category leaders such as IRWIN, Vise-Grip, Marathon, Quick-Grip, Speedbor, Strait-Line, Marples, Unibit, and Hanson.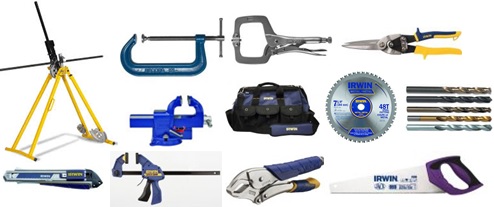 For over a century, innovation has been the hallmark of IRWIN TOOLS.
Beginning in 1885, with the development of the first IRWIN Auger Bit, and progressing with the introduction of Vise-Grip Locking Tools, SPEEDBOR Flat Bits, MARATHON Saw Blades, and QUICK-GRIP Bar Clamps, IRWIN has been at the forefront of the industry, creating superior tools for the professional tradesman.
WIHA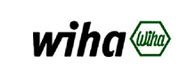 Industrial, Electrical & Mechanical Screwdrivers, Torque Screwdrivers. Various Sizes & types of pliers for Mechanical & Electrical use. Hex Keys. Soft Face Hammers. Measuring Tools etc.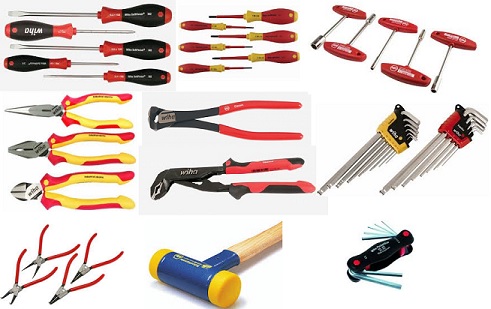 Tools that work for you
Wiha is one of the leading manufacturers in the world for hand tools for professional use in trade and industry. A host of awards underline the setting of standards in terms of functionality, design and quality. Alongside the highest ergonomic standards, the innovative range also offers real added-value and user benefits in terms of increased efficiency and functionality in everyday work.
BDS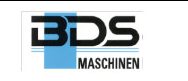 BDS was founded in 1989, and has since become the leading manufacturer of magnetic drilling machines and annular cutters in across the world and number one in Germany.
Portable Magnetic, Core Drilling Machine, Core Drills, Edge processing Machines, Fully Automatic Bevelling Machines, Universal bevel Edge Milling Machine, Deburring & chamfering Machines
Driven by technology and determined to produce the highest-quality products in the industry, BDS leaves nothing to chance.

BDS focuses on designing and manufacturing more than 27 different magnetic drilling machine models for metalworking professionals around the globe to meet their toughest requirement in metal drilling. In fact, we offer the largest product range of any magnetic drilling machine manufacturer in the world. Through an innovate technological design that blends over 25 years of experience with modern knowledge, BDS relentlessly produces incredible magnetic drilling machine, broach cutters and Beveling machines that meet, and exceed, industry demands
OSBORN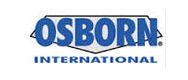 Since Osborn's inception in 1887, success has always been about ensuring that you finish first. Whether it was last century, last week or in the last hour, customers like you need the right solutions and count on us.
Industrial Wire Brushes such as Cup Brushes, Wheel Brushes & specialized Pipe line Wheel Brushes. Spindle Brushes, Tube Brushes, End Brushes & Brushes for special application.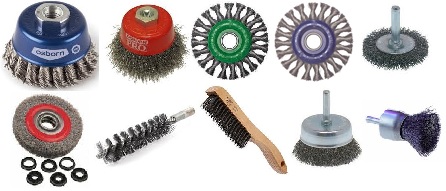 As the global leader in surface treatment and finishing solutions, we have more patents on products and processes than all other brush companies combined. Engineering expertise and manufacturing skills are what set the Osborn brand apart. People experienced in surface treatment solutions and finishing tools. Collaborating with customers to achieve optimum results. Matching tough finishing problems with the right solutions when and where you need them.
When you start with Osborn, you finish first.
NORTON ABRASIVES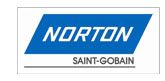 Wide range of Abrasive products materials such as Cutting & Grinding Discs. Coated Abrasives such as Handy Rolls, Emery Paper, Flap Disc, Fiber Disc, Bench Wheels, Mounted Stones, Diamond Tools & Carbide bars.
Reshaping your world
The world leader in abrasives for nearly 130 years, Norton provides the widest portfolio of grinding, cutting, blending, finishing and polishing solutions for an array of markets, materials and applications – delivering the highest productivity and cost performance ratio in both stock and made-to-order solutions.
A complete range of cutting edge, innovative products designed to perform in any abrasive application in all markets.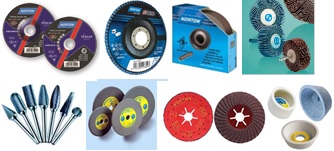 Our vision is to be the global leader of reference in abrasives, at the leading edge of innovation and service. Delivering the most comprehensive abrasive solutions to our customers.
We will offer powerful, precise and user friendly solutions, which will enable our customers to shape and surface-finish all types of materials even in the most complex and challenging applications.
MITUTOYO

Wide range of Precision tools such as Callipers, Micrometres, Dial Gauges & Indicators, Magnetic Stands, Bore & Height Gauges etc.
World Leaders in Precision Measurement
Mitutoyo is the world's leading manufacturer of precision measuring equipment, offering a huge range of products from micrometers, calipers and dial gauges to hardness testers, vision measuring systems and 3D coordinate measuring machines from sales offices in more than 40 countries, supported by aftersales representation in more than 100.