Welding Equipment & Consumable segment offers a wide range of welding equipment from standard MMA,TIG, MIG/MAG to high-tech portable /synergic inverter welding machines and all type of welding consumables for use in small to heavy fabrication and manufacturing industries, constructions and oil & gas projects.
Our Partners
ADOR

Inverters MMA, TIG & MIG/MAG, Rectifiers, Diesel Welding Generators
Complete Welding & Cutting Solutions provider. For 65 years, Ador Welding Ltd. has maintained its status as a leading Welding & Cutting Products manufacturing Company by providing the widest portfolio of quality products.
Welding Equipment such as Rectifiers, Inverters, Motor Generators, Diesel Welding Generators, TIG & MIG/MAG Inverter Machines and Welding Automation such as Columns & booms, Welding positioners, Welding Rotators and CNC cutting Equipment etc.
Welding Consumables: – Carbon Steel, Stainless & Heat Resisting Steel, Low Alloy High Tensile Steel, Hard Facing, Non- Ferrous Metal, TIG/MIG Wires, SAW Wires & Fluxes and Surface Reclamation Welding Products.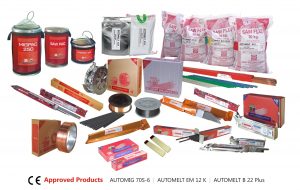 Since it's inception (1951), Ador Welding Ltd. (AWL) has gone a long way to become one of India's leading players in the industry. As a pioneer, Ador Welding Ltd. has played a significant role in country's Industrialization and infrastructure development by providing the finest welding consumables, and equipments, automation solutions and skill development in India. The organization is listed on Bombay Stock Exchange (BSE), Mumbai with Scrip Code 517041 and National Stock Exchange (NSE) with symbol: ADORWELD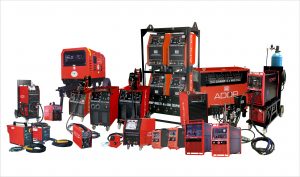 Exceeding expectations is the cultural trademark of this company ably supported by state-of-the-art manufacturing plants. With Knowledge Based Centres of Excellence (R&D), a comprehensive sales and distribution network, Project Engineering Business Division, high-tech patented Plasma MIG solution covering many high-end specialization, AWL sets new standards in the Indian & Oversea's Markets.
FIMER

KOIKE