Oil & Gas segment supplies products, spare parts and services to the Oil & Gas Industry such as Heat Exchangers, Pumps, Gas Compressors, Gas Turbine, Air intake Filtration system, Pressure Vessels, Tanks, Pipes, Valves, Oil & Gas separation & Filtration, process equipments, Heat management Solutions and Separator Vessel Internals & Consultancy Services, etc.
Our Partners
ALFA LAVAL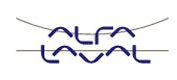 Alfa Laval is today a world leader within the key technology areas of heat transfer, separation and fluid handling.
Alfa Laval was founded on a single brilliant invention and innovation remains at the heart of everything they do.
Plate Heat Exchangers – Brazed plate heat exchangers, Fusion-bonded plate heat exchangers, Gasketed plate-and-frame heat exchangers, Spiral heat exchangers, Welded plate-and-block heat exchangers, Welded plate-and-frame heat exchangers, Welded plate-and-shell heat exchangers. Automatic back flushing filters. Centrifugal separators.
Alfa Laval is a leading global supplier of products and solutions for heat transfer, separation and fluid handling through their key products – heat exchangers, separators, pumps and valves.

Alfa Laval is known for focusing on innovation and new ways of thinking since its inception. Alfa Laval makes continuous and consistent investments designed to build, strengthen and develop the company's global market leadership.

Alfa Laval currently holds more than 2000 patents and invests approximately 2.5 percent of its sales in research and development launching between 35 and 40 new products every year.
Alfa Laval's worldwide organization helps customers in nearly 100 countries to optimize their processes. Alfa Laval has 42 major production units (15 in Europe, 8 in Asia, 4 in the US and 1 in Latin America). The company has over 18 000 employees, the majority of whom are located in Sweden, Denmark, India, China, the US and France.
CLYDEUNION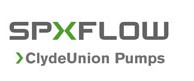 ClydeUnion Pumps has over 140 years of experience in pumping technologies and has a rich heritage of product brands.
May 2007 saw the formation of Clyde Pumps through the acquisition of Weir Pumps, a long-standing engineering company with roots dating back to 1871. Following was the acquisition of Union Pumps in November 2008, which formed ClydeUnion Pumps. The joining of these companies brought together some of the most respected products, people and heritage brands in the business including the more recent addition, S&N Pumps, who specialise in technologies for exploration and marine markets.
In December 2011, ClydeUnion Pumps, became part of SPX Corporation allowing SPX to grow its network of pump expertise and operations including eight additional manufacturing facilities and 25 global service centres. The purchase of the company is consistent with SPX's long-term strategy to expand its flow technology capabilities and establish a global platform in the power and energy sector. The ClydeUnion Pumps product range compliments the existing SPX portfolio of brands which include APV, Bran + Luebbe, Johnson Pump, Plenty and Lightning.
Industries
ClydeUnion Pumps brand is known worldwide for supplying reliable and robust engineered pumping solutions stemming from over 140 years of industry expertise. Their experience spans across several complex industries including oil and gas, nuclear and conventional power generation, desalination and other key markets relevant to our product portfolio.
Exploration
ClydeUnion Pumps provides superior engineered solutions for the offshore exploration and marine industry. These include products for offshore oil, gas exploration, and marine vessels, as well as the offshore wind industry.

The acquisition of S&N Pumps which formed, ClydeUnion S&N Pumps, enhanced the company's experience and expertise in the oil & gas exploration sector. ClydeUnion S&N Pumps has been providing water systems and related accessories to the offshore drilling and production industry for more than fifty years allowing us recognition as the world's leader in offshore water support; specializing in the supply and repair of submersible pumps and motors.
Upstream
ClydeUnion Pumps, an SPX Brand provides superior solutions to Oil & Gas Companies in upstream, production, transportation, refining and related petrochemical industries.

Upstream products include well service, stimulation pressure pumping, and flow control products. Engineered mechanical and rotating equipment repairs and upgrades, oilfield and drilling equipment repair and certification are covered in our selection of highly skilled aftermarket services.
Downstream
ClydeUnion Pumps has within its product range all the Downstream Oil products of Union Pump and Clyde Pumps providing us with not only an extensive product portfolio 

but also a history of experience and knowledge of the industry. ClydeUnion Pumps provide products for the downstream industry that can handle the pressures and demands of modern downstream oil processing.
PENTAIR

Pentair Thermal Management offers pipe freeze protection as a complete heat management system, which includes the selection of industrial heat trace technologies and advanced control system technologies, in addition to turnkey services.
HOWDEN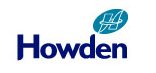 Process (API618) Gas Compressor Package – gas volumes of 225m3/h (140cfm) at pressures up to 410 bar (6,000psi).
Diaphragm Gas compressors – up to 400kW with pressures up to 3,000 bar.
In 1854, aged 22, James Howden set up his own consulting engineering business in Glasgow, Scotland, competing against professional engineers of greater age and experience. The focus was on machine tools and he was granted Letters Patent for improvements in the manufacture of rivets, bolts, spikes, screw blanks and other articles.
ALTAIR

ZETA-PDM

Zeta Pdm is a specialist technology supplier to the oil, gas, water and petrochemical industries, focusing on the supply of advanced separation solutions for the many types of multiphase flow processes encountered in this field.
METALTEK

Radiant Coils, Auxiliary Boiler Coils, Heat Exchangers and Steam 
Generators. Convection Coils, Pigtail Assemblies, Piping Overlays and Boiler Coils Refractory Lined Transfer Lines, Waste Heat Boilers and Reactor Coils.
Pressure Vessels and Drums, Inlet Manifolds and Hot Collector Urea Reactor Repairs and Methanators.
CARPENTER & PATERSON

Pipe Support – Constant & Variable Load Effort Spring Units, Cryogenic Support. 
Design and Detail of complete Pipe Support Systems
Carpenter & Paterson Ltd is a wholly independent British company based in Welshpool, United Kingdom.
Witch-Hanger
RBR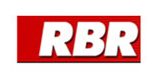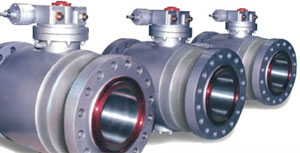 The company RBR was founded in 1964 by the present owners and immediately affirmed its presence on the market amongst the most well-known leading manufacturers of valves for industrial applications.
For more than 35 years RBR has designed, engineered, manufactured and delivered BALL VALVES which are installed and successfully perform in various plants world-wide.
PARESA

Atmospheric Tanks – Low Temperature / Cryogenic Tanks – Spheres – Gasholders – Turnkey Projects
"A Leading Single Source Contractor for over 35 years in the Engineering, Manufacturing, Construction and Maintenance of oil products storage facilities for the Oil & Gas sector".
As a single source contractor for over 30 years, PARESA has designed, fabricated, installed, repaired and maintained any kind of storage facilities, from the simple to the most sophisticated, providing a wide range of services and cost-effective solutions to key industries including refineries, terminals, LPG depots, power plants and more.
Paresa handle every project with skilled craftsmanship, the latest equipment, and a dedication to safety and customer satisfaction. Whether the tank or vessel is to be shop fabricated or field erected, their experienced professionals are at your service.
GASCO

COMBUSTION, PROCESS AND THERMAL ENGINEERING
Gasco Pty Ltd has established a reputation as Australia's leading combustion and process engineering company.
Gasco was formed in 1991 and is an independent, 100 per cent Australian-owned company. Its board and management are acknowledged for their experience and expertise in the industry.
Gasco, with its highly skilled, multicultural staff and its modern office and manufacturing facility, is able to offer a comprehensive range of equipment and services including design, engineering, project management, fabrication, installation, commissioning and service.
Gasco has a wide range of clients across various industries including oil and gas both onshore and offshore power generation, environmental, mining, mineral, chemical processing, refining and petrochemical, food, automotive, waste water treatment and biogas.
Gasco clients include Shell, Petronas, Exxon Mobil, BP, Chevron, Conoco Phillips, Toyota, Boeing, Total, Dolphin Energy, Jemena, AGL Energy Australia, Origin Energy, APA Group, Orica, BHP Billiton, Bechtel, KBR, Worley Parsons, Clough, Uhde Shedden, Technip, Santos, Wood Group PSN, Oil Search, Power & Water, Pertamina, Foster Wheeler, Zadco and many others.
Gasco has supplied Fired Heaters to Pakistan, Turkmenistan and UAE, Smelter Burners to China and India, Crude Oil Gas Heaters to Russia, Thermal Oxidizers to Pakistan, Hot Oil Heaters to Indonesia, South Africa, Tanzania, Malaysia and the Philippines, Convective Condensate Heaters to Thailand, Flares to Vietnam, Gas Skids to Bahrain, Burner Management System to UAE and Fuel Gas Skid package to Oman.
Gasco holds ASME "U", "U2" and "S" stamps for the design and manufacture of Pressure Vessels and power to Power Boilers, and a National Board of Boiler and Pressure Vessel Inspectors ("R" Stamp) to repair Pressure Vessels and Boilers to NBIC Codes.
Gasco has been presented with Industry Achievement Awards from ICN and Innovation Australia and Directors Award from Santos for EHS performance.
Quality Assurance and Health and Safety are key aspects to all our projects. Gasco is certified by DNV to the requirements of ISO 9001:2008.
JINDAL SAW

THE O.P. JINDAL GROUP
Jindal SAW is a part of renowned Jindal Organization.
The Jindal Organization was set up in 1970 by the steel visionary Mr. O.P. Jindal. Jindal has grown from an indigenous single-unit steel plant in Hissar, Haryana, India to the present multi-billion, multi-location and multi-product steel conglomerate. The organization is continuously expanding, integrating, amalgamating and growing in new directions and with new objectives, still the Jindal motto remaining the same, "We Are the Future of Steel".
The Jindal Organization is a celebrity with special status in the Iron & Steel sector. Ranked sixth amongst the top Indian Business Houses in terms of assets, the Group today is a US $18.5 Billion conglomerate, spread over 13 plants at 10 pivotal locations in India and various plants across the globe.
JINDAL SAW LIMITED (Formerly SAW PIPES LTD)
Jindal Saw Ltd., (JSL) is a Total Pipe Solutions Company and a leading manufacturer of Large Diameter Submerged Arc Welded Pipes, Ductile Iron Pipes and Seamless Pipes and Tubes.
The company has a sales turnover in excess of US $ 1 Billion and has 4 manufacturing locations in India and one location in Baytown, Houston, Texas (USA)
SEAMLESS TUBES DIVISION
The Seamless division produces Tubes & Pipes at a state of the art plant at Sinnar, which is approx. 205 Kms from Mumbai near Nashik in Maharashtra State, India, with technology & equipments from MANNESMANN DEMAG Huttentechnik-MEER of Germany, acknowledged world leaders in Seamless Tube & Pipe technology.
Our plant has annual installed capacity of 220,000 M Tons for Carbon & Alloy Steel Pipes and is equipped with modern manufacturing machineries and latest testing facilities including Fusion Bonded Epoxy (FBE) and 3 layer Poly Ethylene (LPE) & 3 Layer Poly Propylene (LPP) External Anticorrosion Coating Line.
Product Mix Comprises :
Line Pipe /Process Pipe
OCTG – Casing & Tubings
Drill Pipes
Boiler & Heat Exchanger Tubes
Bearing Steel Tubes
Mechanical Tubes
Tube for Hydraulic Cylinder Application
Size Range:
Carbon & Alloys steel : 1/2″ To 8″ OD
Stainless Steel : 1/2″ to 55″ OD (Seamless & Welded)
Drill Pipe :2-3/8″ to 6-5/8″ OD
Jindal Saw Ltd. have been doing business since decades in GCC countries with regular supplier of ADNOC , GASCO , SOC , KNPC , KOC.
CERTIFICATIONS :-
ISO 9001:2008, ISO 14001:2004 & BS OHSAS 18001: 2007 certification by TUV, Nord.
API 5L, API 5CT & API 5DP
PED Certification by DNV
Well Known Tube/Pipe maker under Indian Boiler Regulation.
Further, leading third party inspecting authorities like EIL, LRIS, Bureau-Veritas, DNV, TUV etc. regularly visit our works for inspection against various customer orders.