HVACR segment is one of the leading suppliers of HVACR systems in Qatar. Its range of products includes Chillers, Air Handling Units, Heat/Energy Recovery systems, Fan Coil Units, VRF systems, Packaged Units, Central Ducted Split systems, Swimming pool units, Mini and ducted Split Units, Window ACs, Central/Domestic/Car Park Ventilation systems, Copper Tubes, Fittings, & accessories (Air conditioning and refrigeration) , Field devices, valves & controls, Humidifiers and Dehumidification systems, Chilled water pumps, Air outlets and Air Disinfection by Ultra Violet (UV) technology.
Our Partners
SKM

FCUs, AHUs, Air & Water Cooled chillers, Package units, VRF systems & DX split systems including all types of split units.
SKM Air Conditioning is one of the leading manufacturers of HVAC equipment in Gulf Area.
TOSHIBA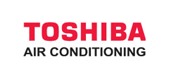 VRF systems, Package Units, all types mini split units and window ACs
Toshiba has been a pioneer in introducing to the world the cutting edge technology in the field of Air Conditioning.
NOVENCO

LAWTON

GRUNDFOS

GRUNDFOS is a global leader in advanced pump solutions and a trendsetter in water technology. It contributes to global sustainability by pioneering technologies that improve quality of life for people and care for the planet.
MUNTERS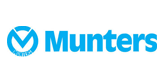 KESKLIMA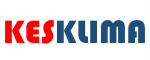 UVDI

UNTES