HVAC segment is one of the leading suppliers of HVAC systems in Qatar. Its range of products includes Chillers, Air Handling Units, Heat/Energy Recovery systems, Fan Coil Units, VRF systems, Packaged Units, Central Ducted Split systems, Swimming pool units, Mini and ducted Split Units, Window ACs, Central/Domestic/Car Park Ventilation systems, Copper Tubes, Fittings, & accessories (Air conditioning and refrigeration) , Field devices, valves & controls, Humidifiers and Dehumidification systems, Chilled water pumps, Air outlets and Air Disinfection by Ultra Violet (UV) technology.
Our Partners
TOSHIBA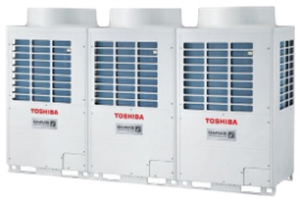 With several 'World's Firsts' to its credit, Toshiba has always been a pioneer in introducing industry leading, cutting edge technology in the field of air conditioning.Ever since the introduction of the first split units in 1961, Toshiba has strived for improving efficiencies, reducing operating costs and increasing customer satisfaction and in 1981, Toshiba revolutionized the air conditioning industry through the invention of its market leading inverter technology followed by DC Hybrid inverter compressors in 2000.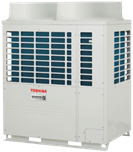 These inventions have redefined energy efficiency standards across the air conditioning industry and increased cost savings for end users worldwide. With research and development centers spread across 3 continents, Toshiba has remained at the forefront of ensuring the best in class comfort, safety and energy efficiency for its customers.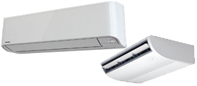 Toshiba's commitment of over 142 years to creating long lasting value for customers has earned it unwavering customer trust and Toshiba has remained as a trusted and reliable supplier of air conditioning solutions in the government and private sector.Today, thousands of Toshiba units function satisfactorily in innumerable residential and commercial projects in Qatar, the GCC and across the Middle East.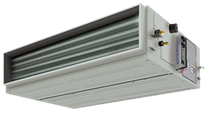 Toshiba systems satisfy and exceed all EER and efficiency requirements of all government bodies such as KAHRAMAA, ESMA, ESTIDAMA, and SASO among others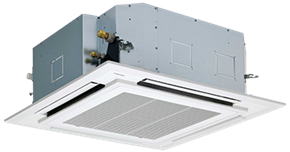 Toshiba introduced its market leading VRF in 1985 and the technically advanced high efficiency multiple compressor Inverter VRF (SMMS-e) in 2013, and for over 30 years, Toshiba VRF systems have remained the industry standard in quality, dependability, energy efficiency and end user comfort.
TRANE

TRANE – USA, FRANCE, MEXICO, CHINA AND THAILAND
Packaged units, Central and commercial DX split systems, VRF, ducted and all types of mini split units


For over 100 years, Trane has been building comfort systems like no other thanks to dedication to quality, innovation and reliability.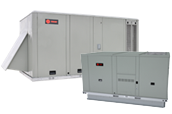 As the world leader in air conditioning systems, services and solutions, Trane controls the comfort of the air for people in homes and many of the world's largest and most famous commercial, industrial and institutional buildings.
Applying Trane's expertise in environmental technology and energy conservation to make a difference in energy efficiency around the globe.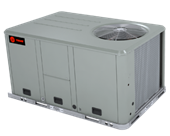 Trane offers a broad range of energy-efficient heating, ventilation and air conditioning (HVAC) systems; service and parts support; as well as advanced building controls.



Trane systems and services have leading positions in premium commercial, residential, institutional and industrial markets; a reputation for reliability, high quality and product innovation; and a powerful distribution network.
CLIMAVENETA

CLIMAVENETA – ITALY
Air & water cooled Chillers and IT cooling systems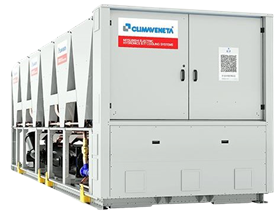 Mitsubishi Electric Hydronics & IT Cooling Systems S.p.A. designs, manufactures, and markets high efficiency, reliable, economically viable, eco-sustainable solutions and value adding services worldwide, in particular by embracing renewable energy sources, operating in the market with two brands: Climaveneta and RC.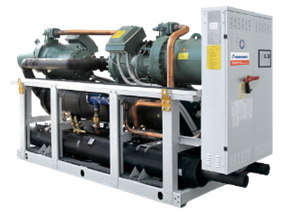 Climaveneta: A leading brand in central climate control systems and Process Cooling with 45 years' experience, providing products and value adding services in the most demanding projects worldwide with extensive range of hydronic units from 1 to 4549 kW. The air cooled chillers range (FX Series) is from 140 to 1710 kW and the Water cooled chillers range (FOCS2-W) is from 306 to 2416 kW. Both series FX & FOCS2-W are AHRI and EUROVENT Certified.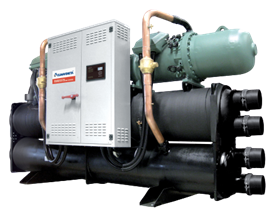 Climaveneta brand Mission:
Climaveneta's mission is to provide energy efficient heating, air conditioning, and optimization solutions that enhance everyone's comfort, improve the profitability of buildings and do not contribute to an increase in levels Co2 levels.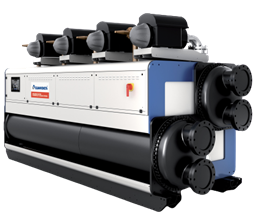 As a European leader in the HVAC industry, Climaveneta has provided premium air conditioning and heating solutions for the most challenging and demanding projects worldwide for over 45 years. Building on this strong legacy, Mitsubishi Electric Hydronics & IT Cooling Systems S.p.A. has decided to turn Climaveneta into the Group's specialized brand for hydronic comfort applications.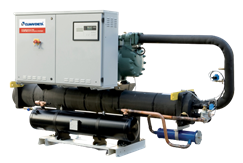 The result is the most complete range of advanced solutions providing enhanced usability, energy efficiency, and environmental sustainability to modern buildings, as well as for the health, and well-being of the people who spend their time there.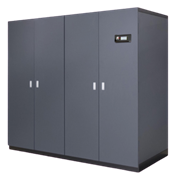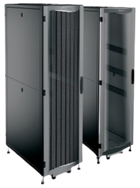 These solutions are backed by a business approach based on flexibility and capability to adapt the system to the requirements of each project, as well as on vast experience and on the strength of belonging to a large multinational group such as Mitsubishi Electric in terms of integrated R&D, operations and central functions.
UNTES

SKM

FCUs, AHUs, Air & Water Cooled chillers, Package units, VRF systems & DX split systems including all types of split units.
SKM Air Conditioning is one of the leading manufacturers of HVAC equipment in Gulf Area.
GRUNDFOS

GRUNDFOS – Denmark
Advanced Pump Solutions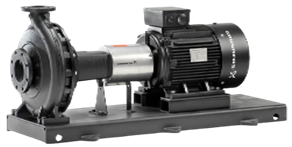 GRUNDFOS is a global leader in advanced pump solutions and a trendsetter in water technology. It contributes to global sustainability by pioneering technologies that improve quality of life for people and care for the planet.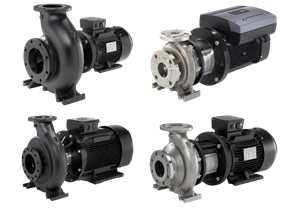 Founded in 1945 in Denmark, Grundfos has expanded its production to over 40 countries.
Today Grundfos is represented by 19,000 employees in over 50 countries worldwide with a revenue above 3 billion euros with an annual production of more than 16 million pump units serving systems within buildings, industry, waste utilities, infrastructure, landscaping and water treatment.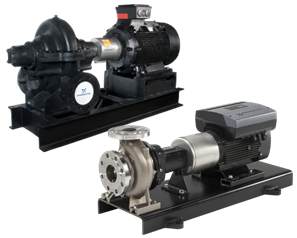 GRUNDFOS develops water solutions for the world, and sets the standard in terms of innovation, efficiency, reliability and sustainability. It is a pump company connecting with millions and millions of people every day. From helping customers moving water to where it is supposed to go, to providing water for the smallest villages and the highest skyscrapers. As well as removing wastewater and bringing comfort to the world.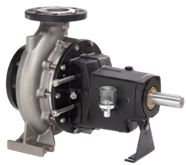 Products Range under HVAC Division:
Horizontal Split Case
Single-stage end-suction Pumps
Vertical in line
Circulation pumps
VFDs and controls
MUNTERS

LAWTON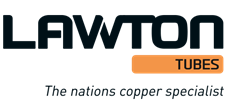 AIRONN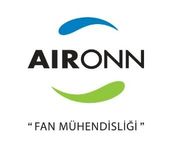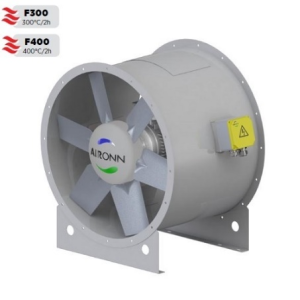 AIRONN is Turkey's Largest FAN manufacturer 100% domestically owned. It was founded in 2010 in İstanbul, Turkey with a single-minded objective; to meet the growing needs of indoor environment quality around the world.
Production activities are performed on 10000 m² closed facilities.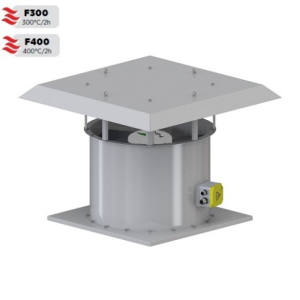 AIRONN provides a wide range of premium international quality products that have worked efficiently in diverse geographic locations. It has developed ventilation solutions for companies, government agencies and organizations around the globe with a focus on comfort, maximum energy efficiency and the highest standards.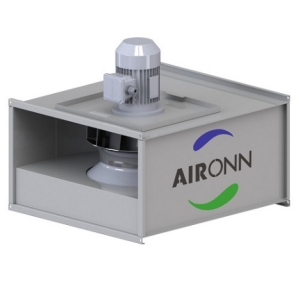 For more than 10 years, AIRONN has been one of the major ventilation system suppliers in many of the Government sectors in Turkey, Europe and Asia.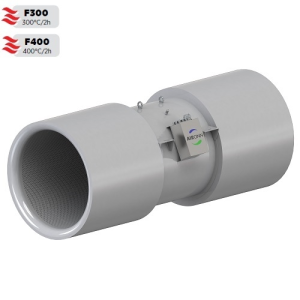 Moreover, AIRONN products are certified by internationally recognized testing and certifications such as; AMCA Laboratory Accreditation Certificate; A-plus Fire-rated certificates according to EN 12101; (QCDD) Qatar civil defense certificate for all range of fire rated fans; CE; TÜV SÜD; ISO (9001:2015, 12100:2010)
AirOnn Fans type: Axial fans, inline fans, smoke exhaust fans, roof type fans, box type fans, jet fans, induction fans, fresh air fans, wall type fans (industrial), tunnel fans. roof exhaust fans with cowl, double impeller fans (fresh Type & fire rated type)