INDUSTRIAL SUPPLIES  &  MACHINERIES
Industrial Supplies and Machineries segment deals with various type of Industrial Supplies and Machineries catering to the industrial and construction sectors:
Personal Protection Equipment "PPE".
General hand tools
Pipe tools & pipe cutters, threading & grooving machines, measuring equipment.
Equipment for construction, like Bar bending & bar cutting machines, portable bender and cutters, as well as equipment for concrete tiles cutting, concrete coring machine, diamond cutting blades, concrete core cutters as well as Steel rebar coupling systems
Various consumables, like cutting and grinding discs, flap wheels, flap disc, carbide burrs, abrasive material etc.
Builders construction hoists, construction lifts and rack & pinion platforms.
Workshop equipments, Pneumatic breakers, electrical & pneumatic lifting, pulling & hoist equipment.
Air operated diaphragm pumps and submersible pumps.
Various types of industrial bearings.
Plumbing, Air conditioning & Refrigeration Copper pipes & fittings.
Steel rebar coupling systems
Our Partners
Personal Protective Equipment:
RED FORT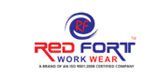 Red Fort is one of the prominent manufacturers, suppliers and exporters of Industrial and Corporate Work Wear from India. These are highly appreciated for their various attributes like color fastness, wear & tear resistance, and durable finish.
With valuable industry experience, we have become one of the eminent names of the industry engaged in offering a wide range of Industrial and Corporate Work Wear. These are manufactured using finest quality cotton drill pre-shrunk fabric to ensure international quality standards. Our comprehensive range encompasses Nomex III A Coveralls, 100 % Cotton Coveralls & Work Wears. All these products are highly demanded due to their outstanding features like wear & tear resistance, durable quality, shrinkage resistance, color fastness, and resistance to fire.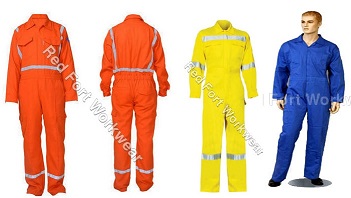 Being an EN 340 and EN 531 certified organization; our fabric and coveralls are tested by SGS Laboratory. The entire range offered by is available in various sizes, designs, patterns & colors like red, grey, navy blue, orange, P. Blue, R. Blue & white that can be custom screen printed & embroidered with company logo as per the clients' requirements at industry leading prices. All our garments are stringently checked on various predetermined quality parameters to ensure a flawless range. All the tests are conducted by our expert team of quality controllers on each & every level of the production process, right from the procurement of raw material till the final dispatch of finished product.
DELTA PLUS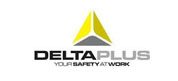 For more than 40 years, Delta Plus has developed, standardised, manufactured, had manufactured and distributed a total range of Personal Protective Equipment. Its full PPE range protects workers from head to toe in the workplace and meets the needs of each user.
Supply of various Personnel Protective Equipment (PPE) Helmets, Eye Glasses, Gloves, Dust Masks, Reflective Jackets, Disposable Coveralls, Rain Suits etc.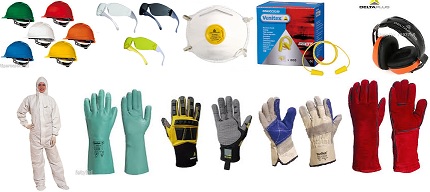 In order to offer the best range for its customers in terms of quality and cost, Delta Plus ensures quality and manufacturing control of its products whether in their own factories or their partners'.
Today, the DELTA PLUS group covers more than 90 countries with 24 distribution subsidiaries and its grand Export department, which remain it close to its customers throughout the world.
TRACTEL

TRACTEL GROUP
Harness, Lanyard, Working Belt, Tripod.
The core task of the TRACTEL group is the prevention of falls in a variety of settings.
PPE:- Fall protection Equipment such as Harness, Lanyard, Working Belt, Tripod, Rescue Devices, Retractable Life Line & Many other products.
Thanks to its presence at many construction sites and numerous production facilities, the TRACTEL group has been able to develop a large product range including harnesses, fall arresters, anchors, safety ropes and ladders with fall arrest rails.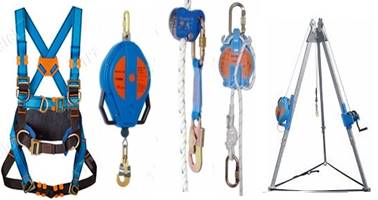 The TRACTEL group has suitable equipment available for any activity and can therefore assist in protecting you from the risk of falling while working at great heights.
With its range of activities in personal protective equipment and its worldwide production locations, the TRACTEL group has become one of the leading international providers of solutions in the segment of working at great heights as well as fall arrest.